Living in New York is a dream for many, and the Upper West Side provides the advantage of being situated between Central Park and the Hudson River. Some of the new Upper West Side real estate developments have incorporated the history of the building while redesigning it for modern living. Others have swayed more toward contemporary design, and one in particular is focused on sustainability. While understanding the building's features are important in choosing your next home, working with a local broker will provide you with in-depth knowledge of the entire neighborhood.
212W93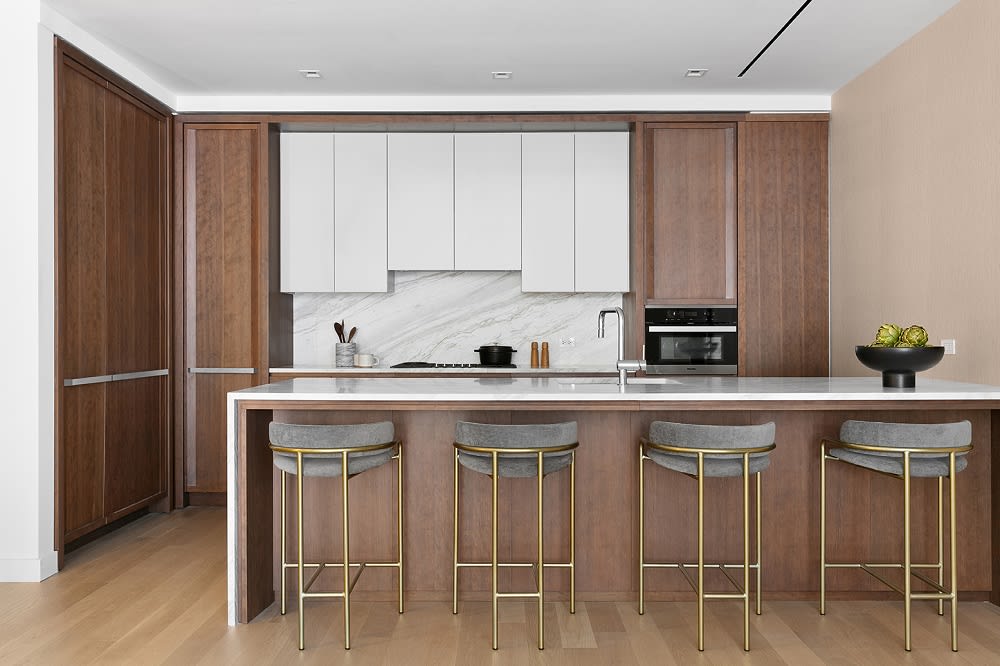 212W93 is located between Amsterdam and Broadway, close to Central Park. This building features a limited collection of 20 condominiums designed to unite the indoors with the outdoors. The size of the condominiums range from studios with 1 bath to 4-bedrooms with 3 baths. Each Upper West Side home in this building is unique and has a different floor plan. The color palette is warm and inviting. The kitchens feature chef-grade appliances and custom-stained oak and grey cabinets with beveled details. The marble-clad island resembles a work of art. The bathroom features a custom-designed dual-sink, Italian Limestone floors, and a sleek wall-mounted toilet. The amenities include a landscaped rooftop terrace with skyline views, a fitness studio, pet spa, and a playroom for children.
175 W 95th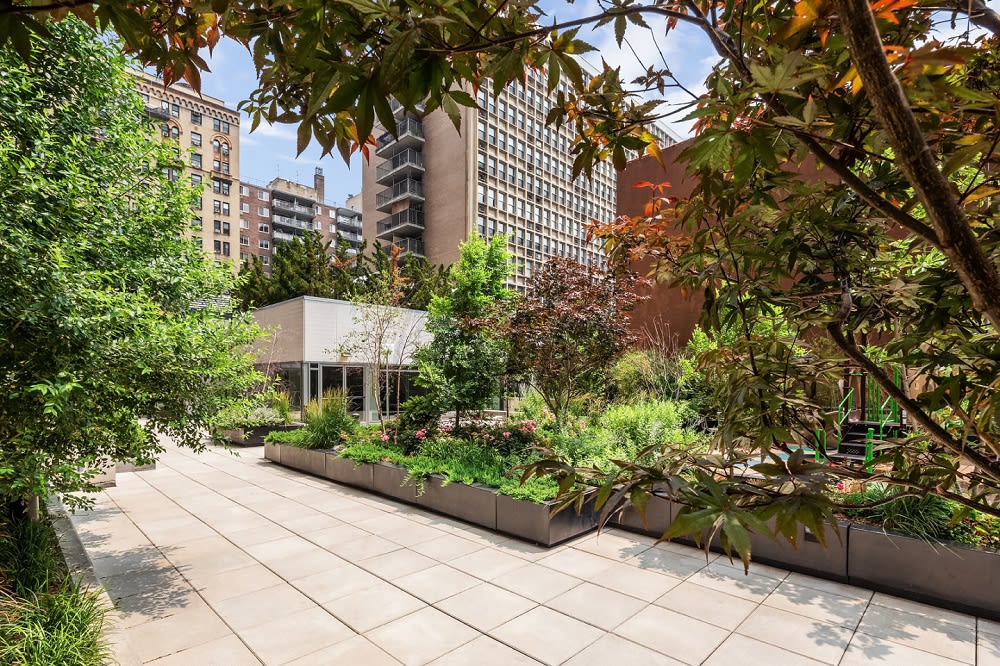 The residences at 175 W 95th Street are located right in between Central Park and Riverside Park. The size of the condominium units range from studios to 3-bedroom homes. Each is designed with wide plank floors, an open layout, and balconies with views of the Hudson River. Each also has its own washer and dryer unit. The bathroom features a walk-in steam shower, an oversized custom vanity, and floor to ceiling veined marble. These Upper West Side condos are a great new development option. They have a landscaped outdoor terrace with a children's playground along with an indoor children's playroom. They also have a large resident's lounge with co-working space. The building features a 24-hour concierge, a state-of-the-art fitness room with Peloton bikes, and an in-building garage.
555 West End Ave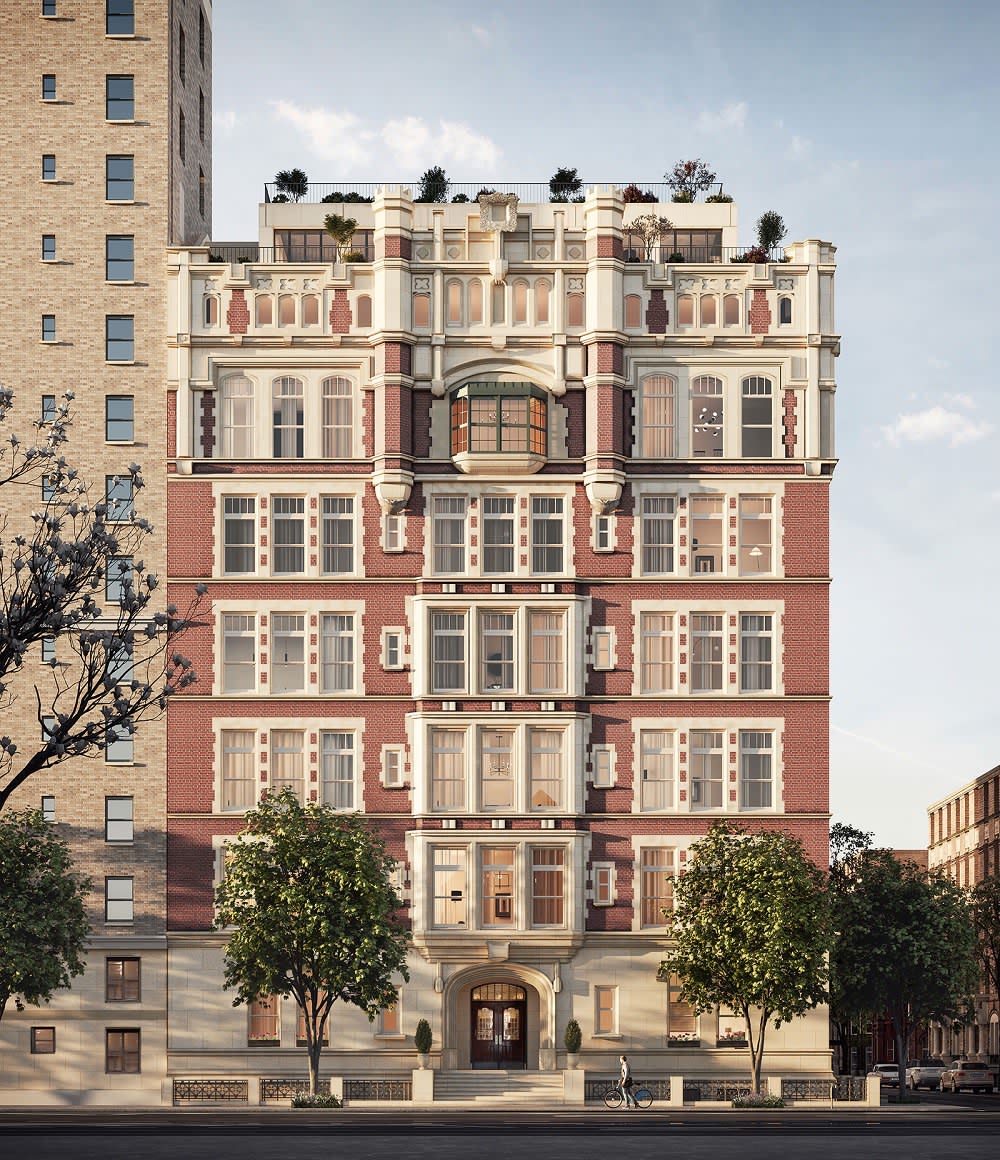 555 West End Ave is located a block from Riverside Park. The redbrick and limestone building is an iconic piece of Upper West Side real estate with its characteristic Beaux-Arts architecture. It has 13 one-of-a-kind residences ranging from three to five bedrooms. Each home incorporates an open floor plan and upscale detailing. The kitchens and bathrooms feature gorgeous marble slabs on the backsplash and countertops. The 12.5-foot-tall ceilings allow for tall windows in each room which provide a generous amount of natural light. The state-of-the-art fitness room also has large windows and natural light so you can work out with a view. An enclosed recreation room is available for residents to entertain family and friends with a wet bar, pool table, large-screen TV, and comfortable seating. Other building amenities include a 24-hour doorman, refrigerated delivery storage, and a stroller valet.
378 West End Ave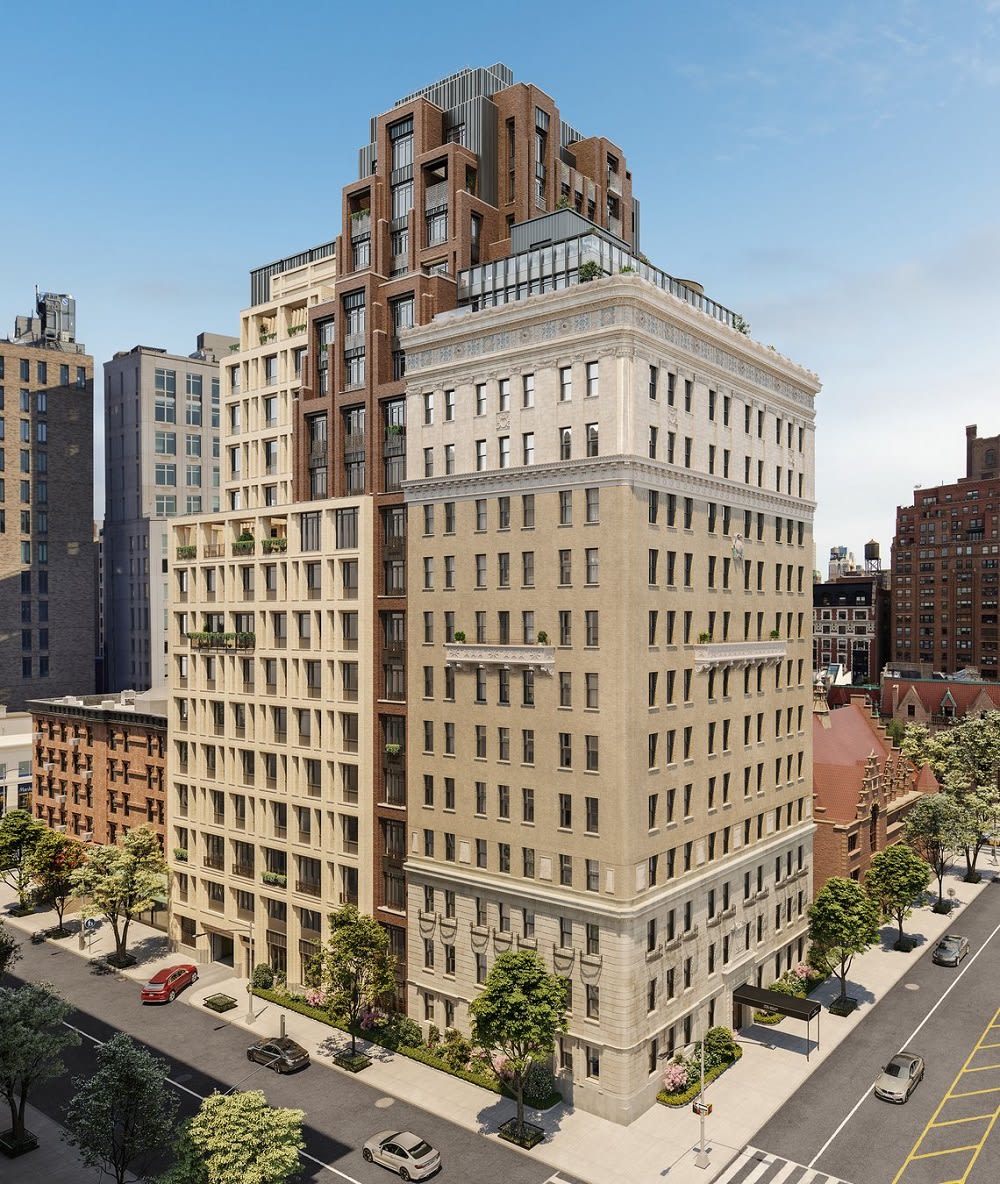 378 West End Ave is located near Riverside Park, featuring unobstructed views over landmark buildings and the Hudson River. The building stands out on the grand residential boulevard due to the classic palazzo façade with limestone detail. The elevators are re-designed to feature touchless technology. The building has 58 Upper West Side condos ranging from 1-bedroom to 6-bedrooms. Natural materials are used in interior spaces that are warm and welcoming. Each home has an open floor plan with high ceilings, large windows, and herringbone pattern oak wood flooring. The kitchens feature marble countertops and backsplashes with state-of-the-art appliances. Bathrooms include heated marble floors, marble walls, and countertops. Many of the residences include private balconies or wraparound terraces. The building has many entertainment options for residents to enjoy including a pool and spa, squash court, basketball court, fitness center, music room, children's play area, and a sports simulator room.
Charlotte of the Upper West Side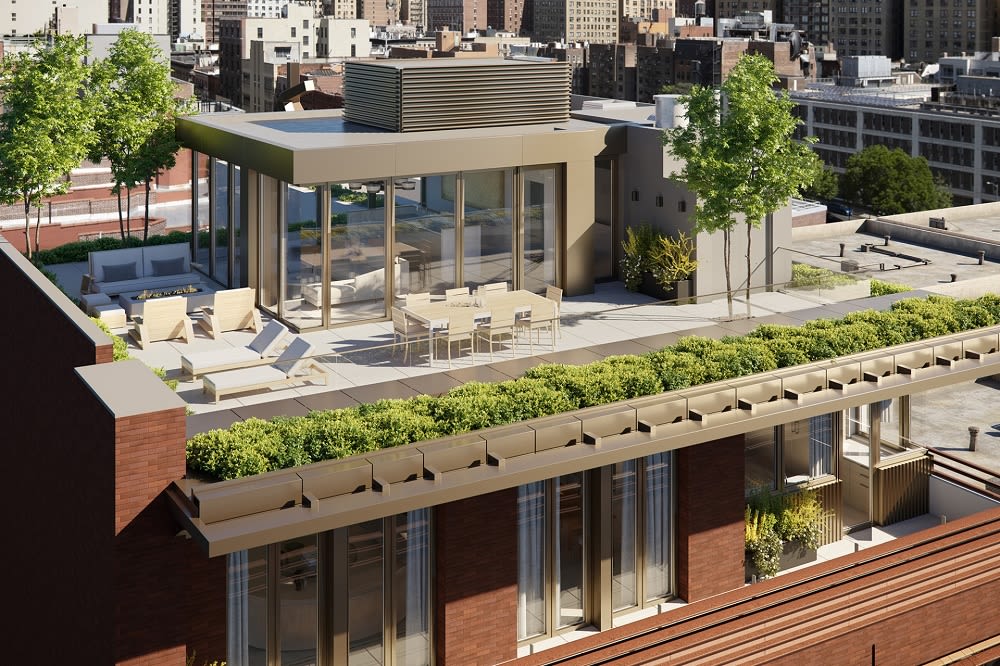 Located at 470 Columbus Avenue, Charlotte of the Upper West Side is designed to be environmentally conscious Upper West Side real estate. The heating and cooling system provides individualized ventilation for each home and reduces energy usage by 90 percent. The residences are full-floor and occupy seven floors. Floor-to-ceiling windows make the open floor plan feel even more fresh and airy. The custom fin-shaped terra-cotta louvers on the exterior of the building shelter the interior from the sun, while still allowing in warmth and light. The master bedrooms have thick, thermally insulated walls to provide optimum quiet and privacy. They also open to 20-foot-long terraces overlooking a secluded garden. The bathroom features floor-to-ceiling veined marble as a focal point. The building's amenities include a pet washing room, golf simulator, fitness room, and private storage.
Working with the right broker
If you are looking for Upper West Side condos, a real estate broker who lives, works, and understands the area will be of great service to you. Each building has its own community and requirements, with different features and amenities. Only experienced brokers in the area will have firsthand knowledge and the depth of understanding to help you select the best home. These experienced negotiators will be able to help you win a bid for the home you want and secure the best terms. Additionally, if you are looking for an Upper West Side investment property, working with a broker who has experience with investment properties will make the process less stressful.
Samantha Reiss & The West Side Advisory Team have first-hand knowledge of the new developments on the Upper West Side. They are ready to answer your questions and help you find the home or investment property to fit your needs.