While considered risky by some, buying and selling an apartment simultaneously is not uncommon.
Over half
of repeat homebuyers owned their previous residences — this means that many of them most likely acted as both buyer and seller.
In an ideal scenario, you sell your home, use any accrued equity for your down payment, and purchase your dream home. However, there are numerous instances where overlap occurs during the process. This guide helps you navigate the apartment buying and selling process on the Upper West Side.
Challenges of buying and selling at the same time
Purchasing and selling your Upper West Side real estate is entirely possible, but it does come with
some roadblocks
. One of the most significant hurdles you might face is handling the logistics of it all. Buying and selling a home entails an infinite number of details and decisions that must be made. When you have to deal with them all at once, it can often feel overwhelming and exhausting.
There is something called the "daisy chain" effect, which involves a series of transactions and each transaction's effect on the next. Similarly, the interaction of the many moving parts and parties in a simultaneous buyer-seller transaction can create more chances for deals to fall apart. Condos, coops and townhouses on the Upper West Side are highly desirable, so be prepared to handle multiple moving parts as you receive numerous offers while simultaneously looking for your next home in the neighborhood.
You may be thinking about making a contingent offer because you're attempting to sell your current home while searching for potential apartments on the Upper West Side. Your request will likely be beaten by a non-contingent offer in this scenario. If this becomes an issue, consider removing your contingency.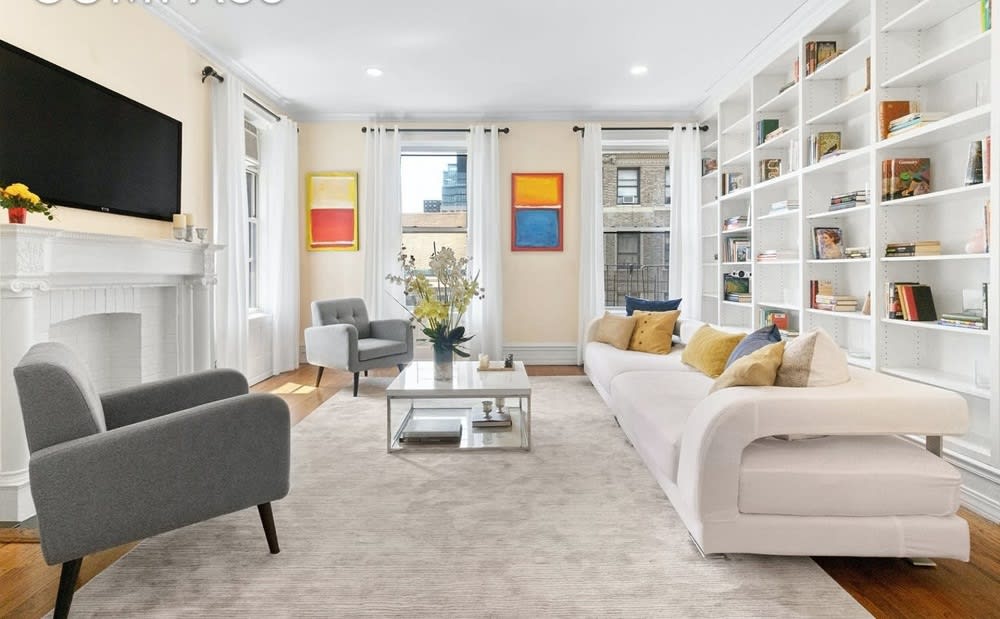 Choosing to buy first
Sometimes you can't pass up that immaculate home you've been searching for, even if you haven't sold or listed your house yet. If you've found the perfect home on the Upper West Side but haven't sold your current apartment, there are ways to manage the purchasing-while-selling process — and minimize stress and risk.

Real estate brokers and agents typically see homeowners selling first and buying second, but there has been a recent change due to the rise in remote work. With more time spent at home, homeowners have realized they need more space or simply want to live in a different environment, making many eager to move.

Perhaps the most important question when buying first is the financial feasibility. There are four key questions to ask when purchasing before selling:
Can you pay both mortgage payments?

How long do you have before paying both mortgages becomes unfeasible?

Do you have enough assets for a down payment?

What funds will be available for a down payment if you pay for two mortgages?
Partnering with a trusted real estate professional is a must. They will likely consult with a lender about your property, your payments, and what you'll be spending on your next home.

Selling your home as quickly as possible is crucial, so you don't have to pay two mortgages for an extended period of time.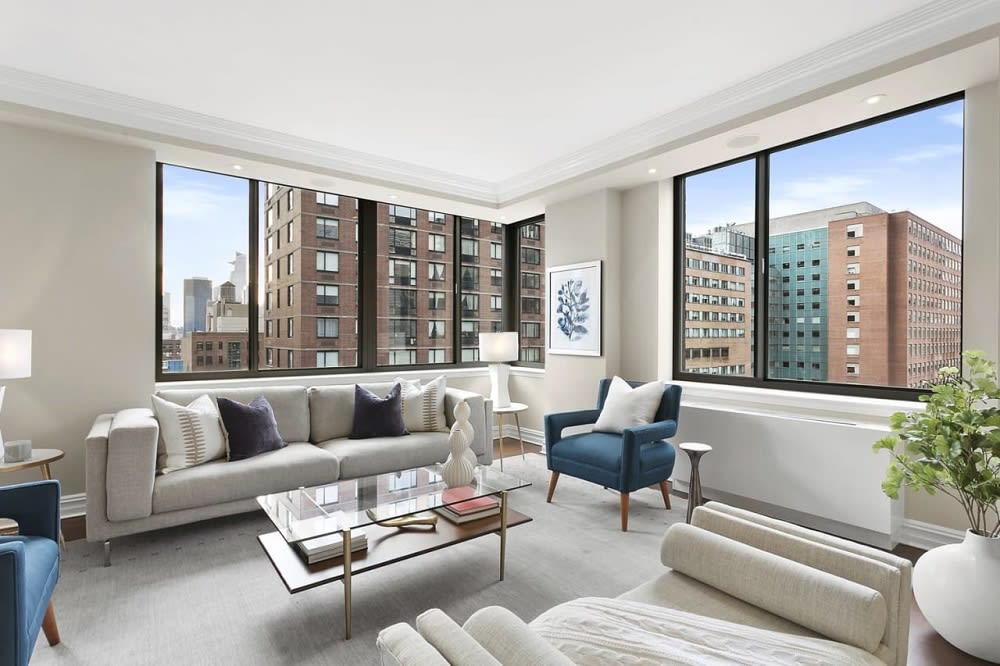 Choosing to sell first
Selling before purchasing will prevent two monthly mortgage payments. This route is less risky financially and frees up equity for a down payment. If this is the road you end up on, invest the time to make your home stand out among the rest of Upper West Side real estate. Here are some tips to ensure your apartment or house sells fast and for a better value:
Clean and declutter. Doing a deep clean and purging clutter lets prospective buyers see the potential of condos, coops and townhouses on the Upper West Side. Wipe down windows, mop the floors, and detail the kitchen and bathrooms to make the property shine. To ensure every nook and cranny is taken care of, hire a professional cleaning service.



Start making repairs. Being proactive about necessary repairs and upgrades can help expedite the sale of your home.



Hire a professional stager. Move some of your furniture into storage and have professional stager design rooms for showings. Staged homes allow buyers to immerse themselves in the space and can show off your property.



Work with a reliable realtor. A real estate broker with knowledge of Upper West Side real estate can help you navigate local market conditions and will be an asset in achieving a speedy sale. Experienced real estate brokers and agents will aggressively market your home and get you top dollar.



Price competitively. The cost of your home is one of the few things you can control while going through the selling process. Pricing it too low or too high could result in you receiving either less money or discouraging potential buyers. The price of your home should be in line with, or even just below, market value to generate solid offers.
Buying and selling Upper West Side real estate can be tricky. However, when you go forward with proper planning and a trusted real estate professional, the stress can be manageable. Beautiful condos, coops and townhouses on the Upper West Side are a high-value market to get into, and having the proper guide is invaluable. If you plan to list your current residence and purchase your dream home simultaneously, reach out to one of the skilled real estate brokers on the
West Side Advisory Team
to assist you.